Benching
Benching systems are a great resource for maximizing space in offices, hospitals, and classrooms. Optional screens, dividers and modesty panels enable users to define personal space and establish their preferred degree of privacy using benching systems.
Global Furniture Group - Bridges II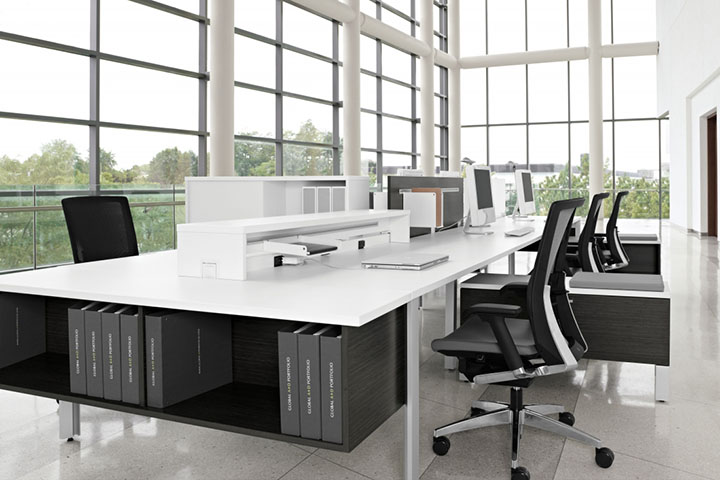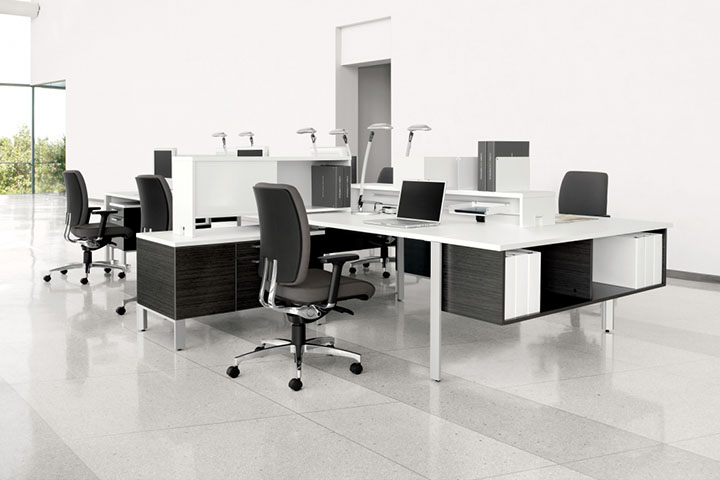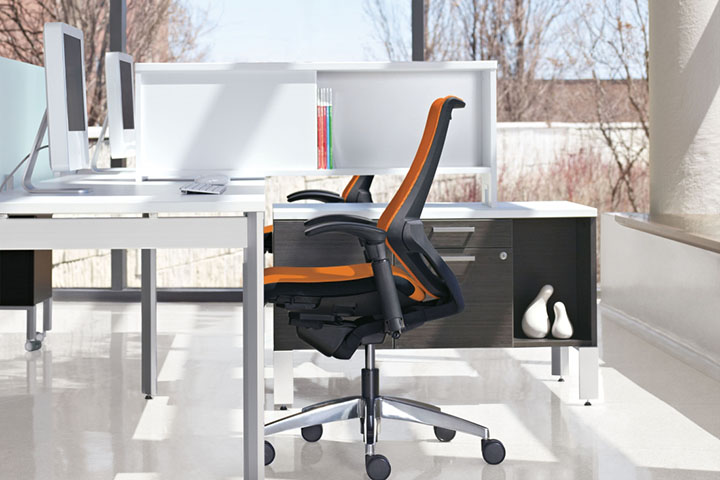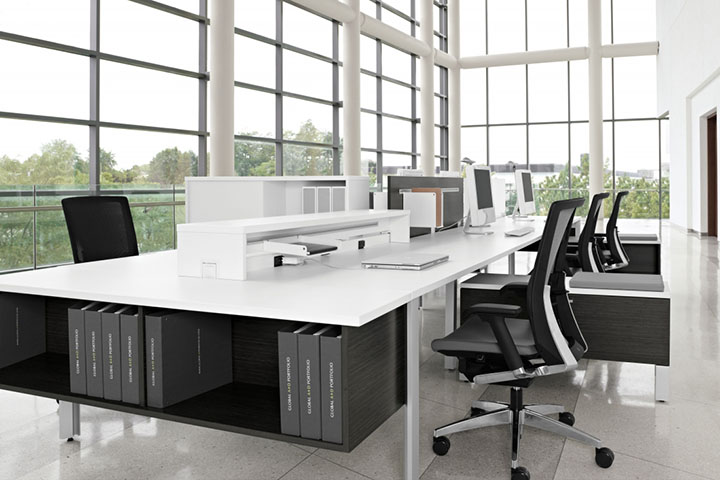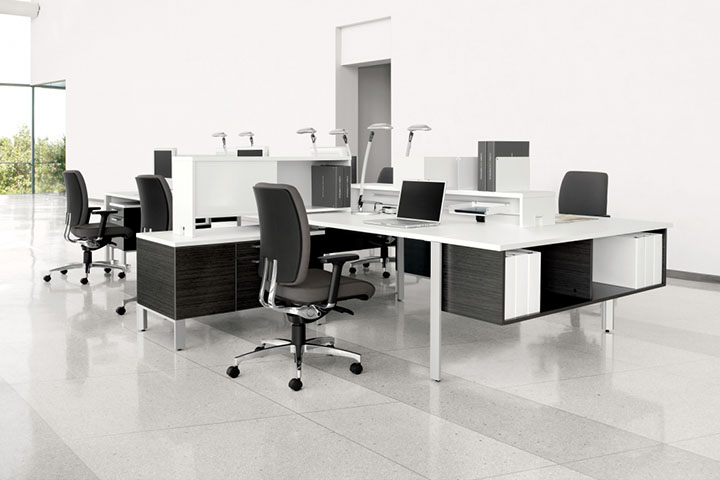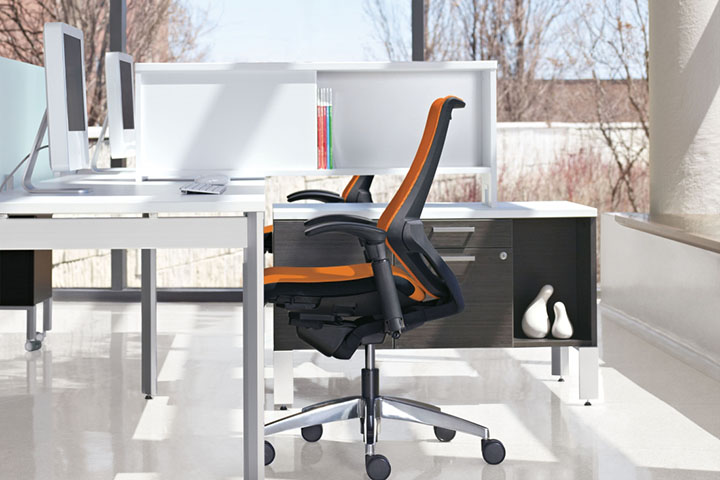 Bridges allows you to connect the dots in different ways from tables to benching, desking to systems. The benching system was designed to facilitate the connection of people and ideas in a corporate setting… to act as a platform which would serve as a catalyst inviting people to engage and co-create. The collection includes freestanding and integrated seating modules, coordinating tables, privacy screens, power and lighting.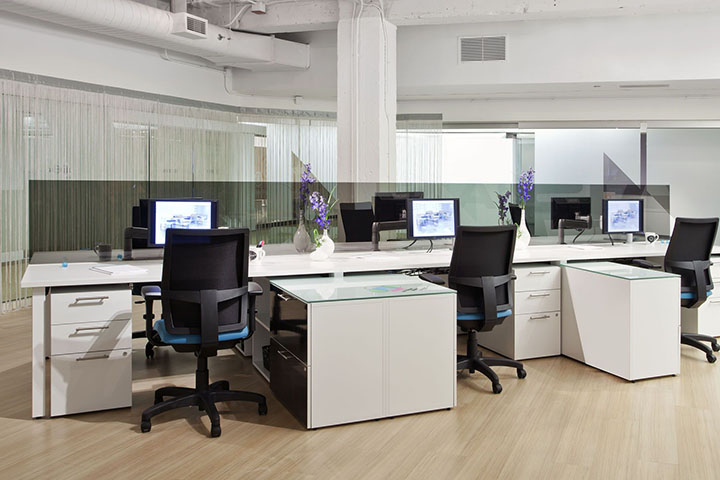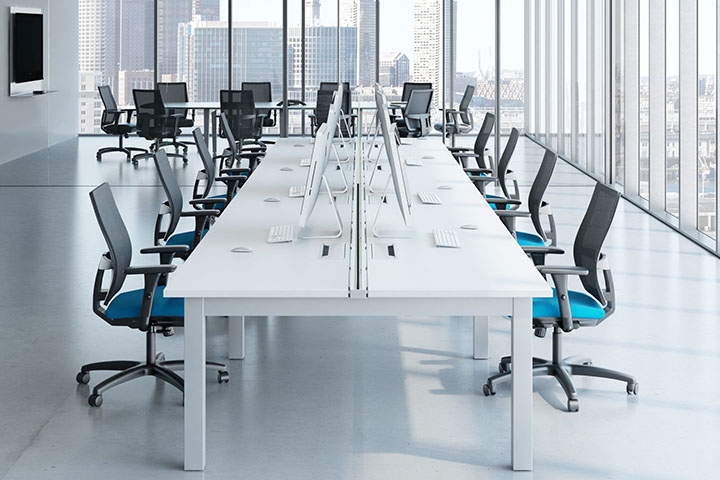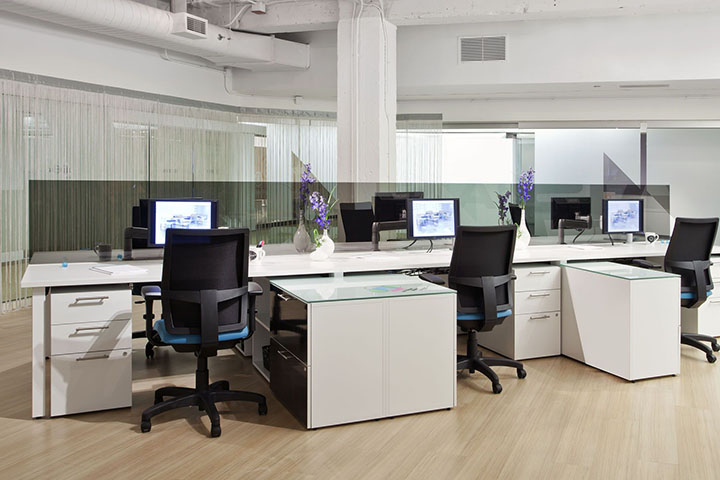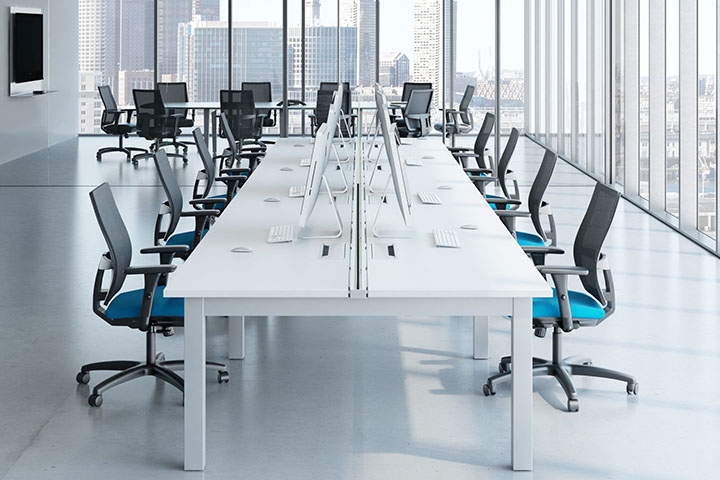 Oxygen benching brings both form and function to the workplace in a package that is as high-tech and multi-functional as it is stylish.
KI Furniture Group - Connection Zone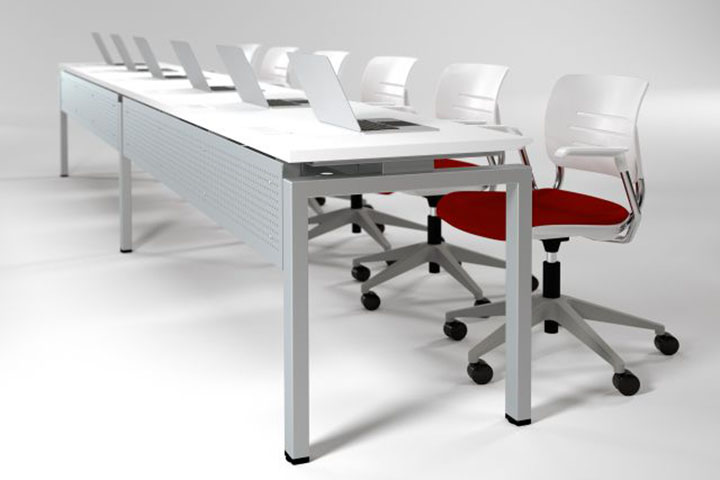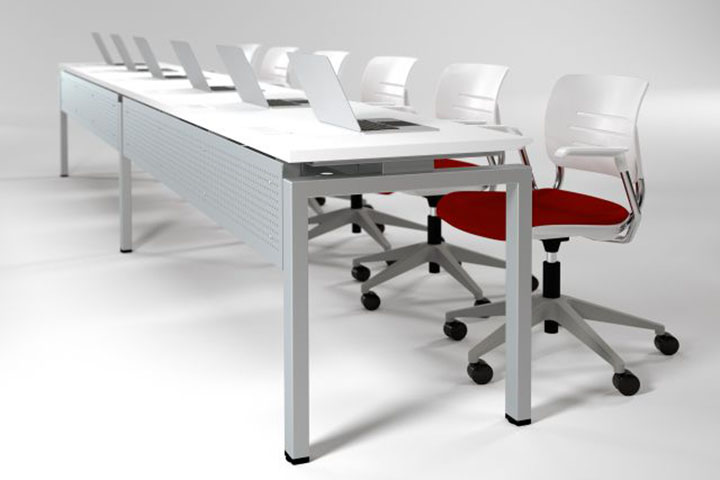 Connection Zone Benching's innovative sliding worksurface offers easy access to power and the wire trough underneath the worksurface manages power cabling.
With its kit of parts, you can make simple touchdown benches, fully outfitted open plan workstations, or anything in-between. One of the benefits of using Grid is that you can plan it like a benching system (spine-based) or like a traditional panel system. No matter how the Grid is initially configured, its kit-of-parts approach assures future flexibility.
Stay Connected
Keep in touch with the latest news and product updates!