Desking
Your desk provides more than a surface on which to operate. It is the hub of your office, the center of your team's most important strategies.
Today's Systems Corporation offers solutions for all of your desking needs. Desking systems are available in a range of styles and finishes to create a workspace that is cohesive with your company culture.
Global Furniture Group - Zira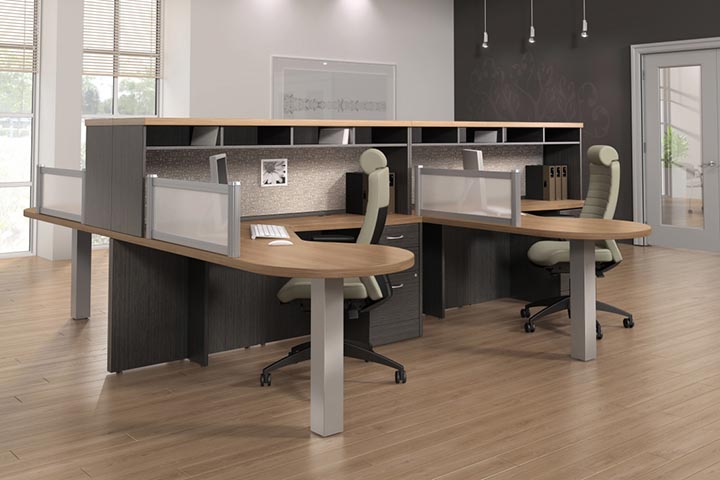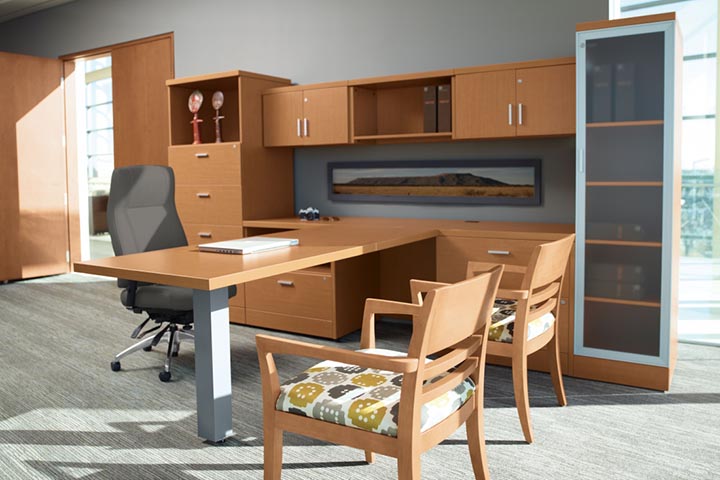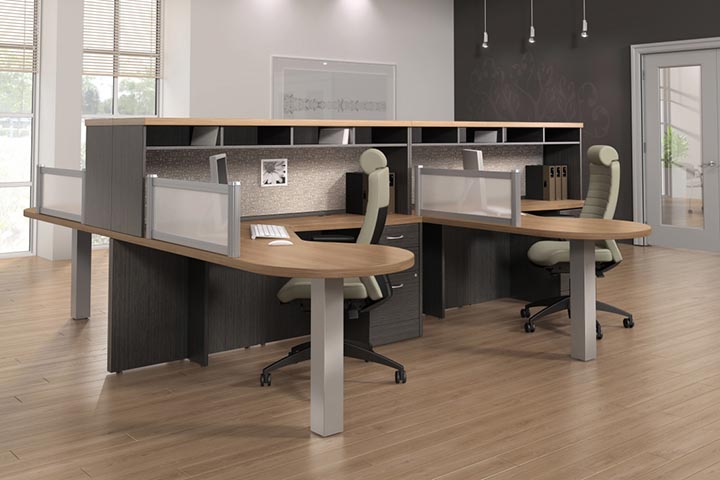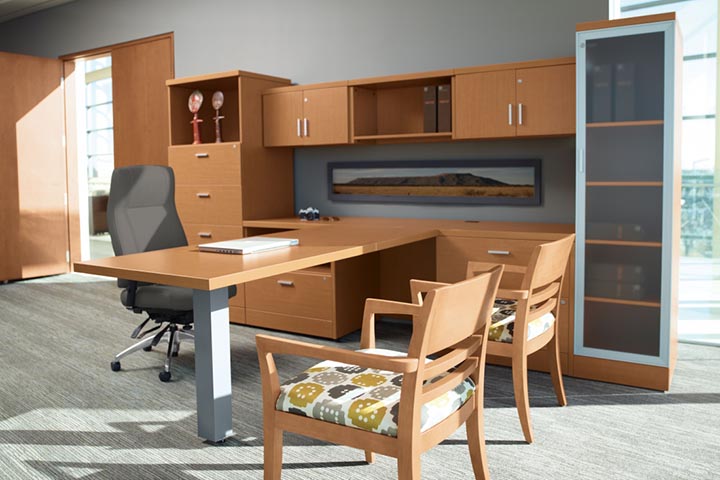 For the managerial application or executive office, Zira creates a work environment that meets your work surface needs and storage requirements.
Indiana Furniture - Elevate
With surfaces that float on decorative sub-tops, Elevate brings a sophisticated dimension and highly customizable modular design to corporate environments.
Global Furniture Group - Princeton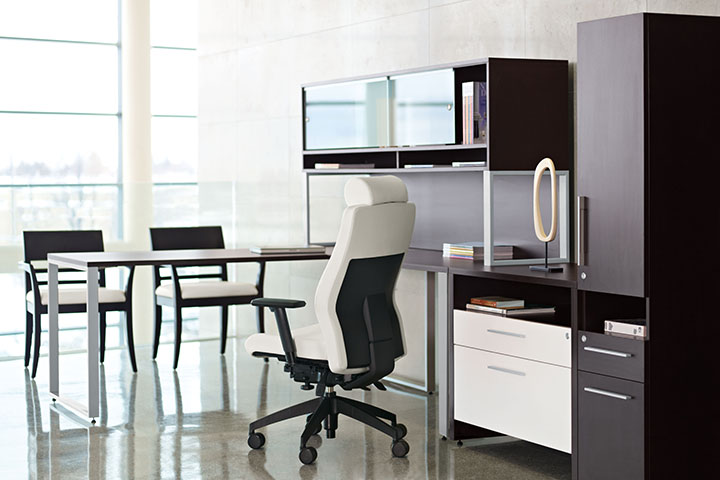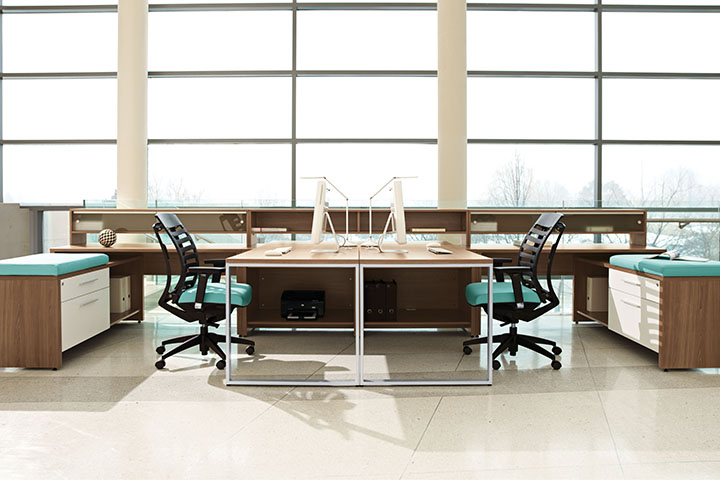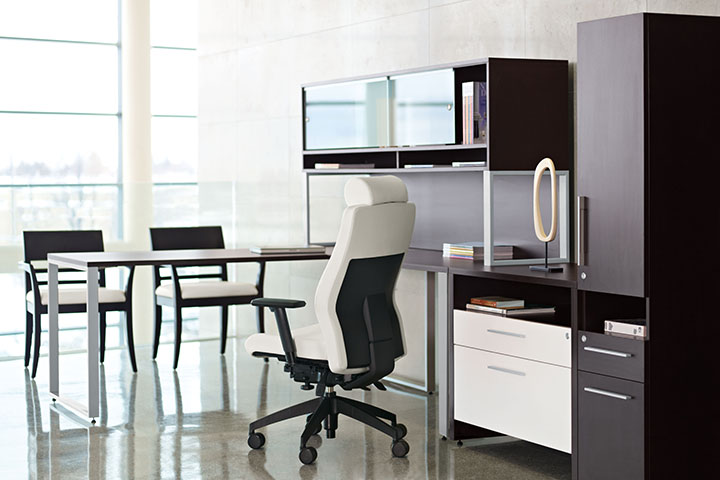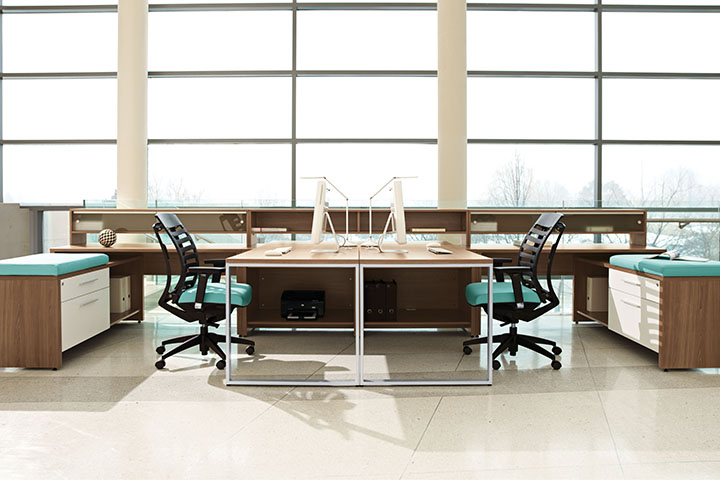 Princeton is a freestanding and fully modular collection offering maximum flexibility, ease of installation and facilitates simple reconfiguration.
From spontaneous conversation in the workplace to informal collaboration on campus, casual dining to focused study, Reef addresses today's demand for multipurpose spaces. Integrated shelves, optional power and an extensive finish palette provide the platform for communal gathering.
Stay Connected
Keep in touch with the latest news and product updates!